Solanco Mini-THON
February 17, 2023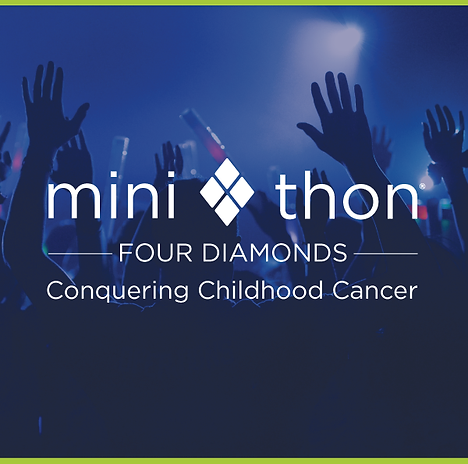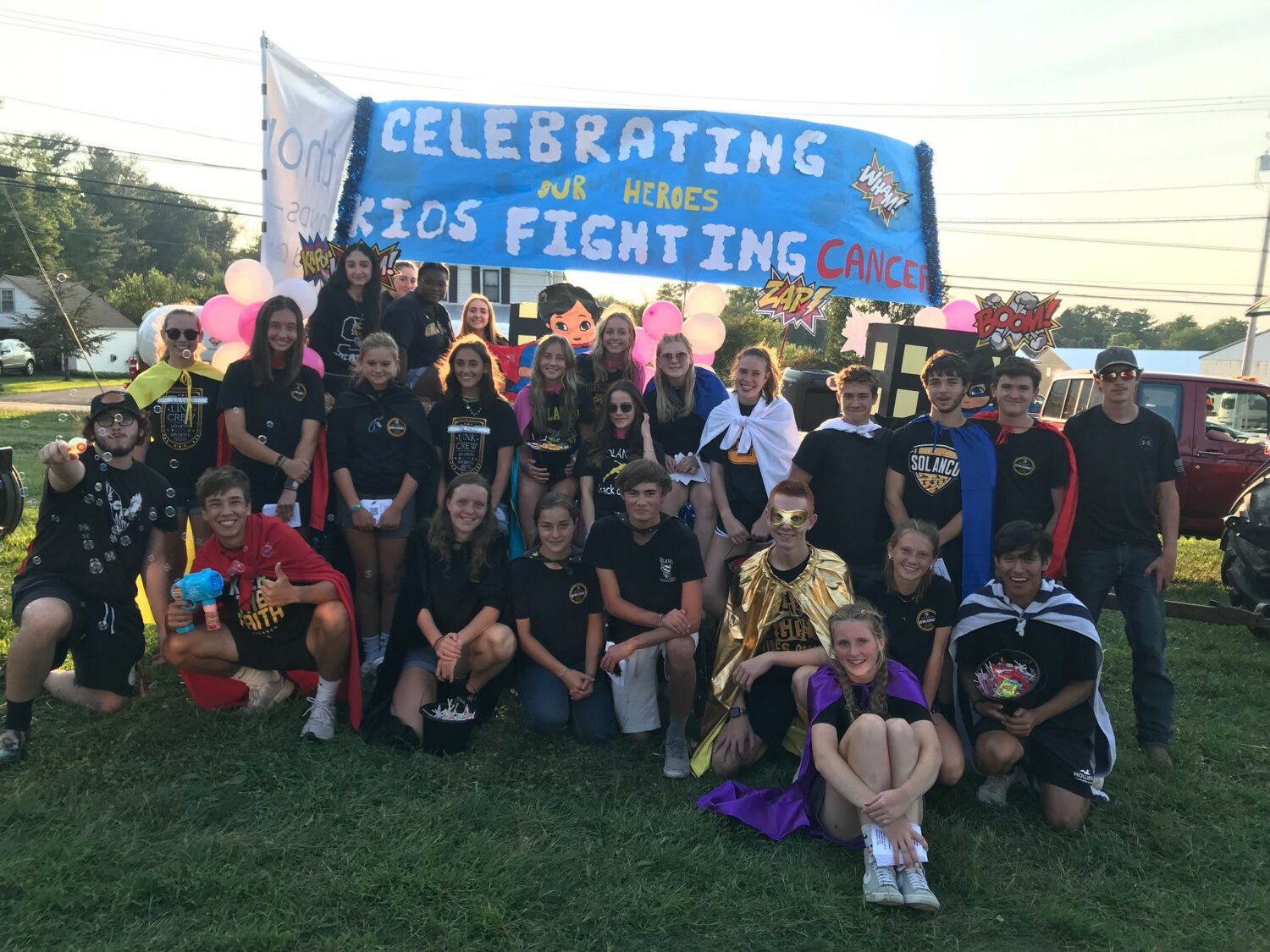 Solanco Mini-THON
"We're Still Standing" For Kids With Cancer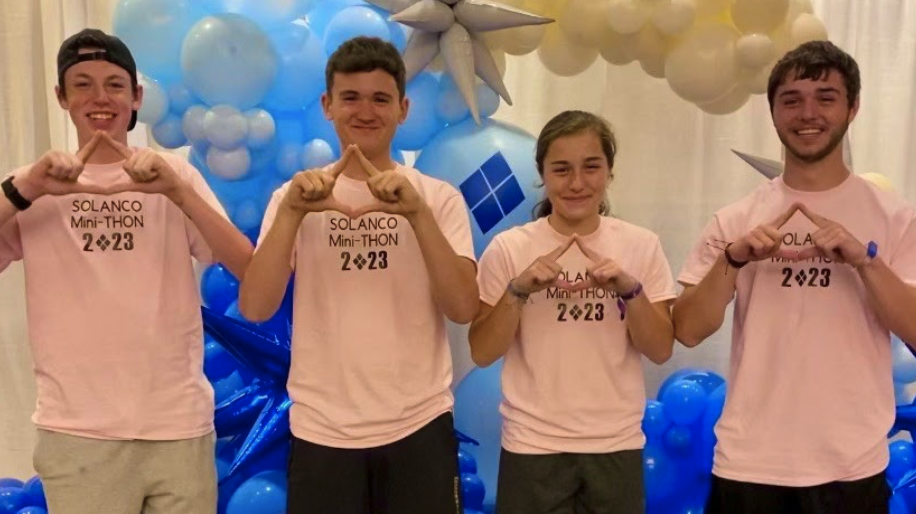 Meet the 2022 – 2023 Executive Board
James Hartigan, Levi Zook, Paige Althoff & Ian Althoff
Solanco High School is hosting Mini-THON, a multi-hour dance-a-thon on Friday, February 17 from 6pm – midnight to raise funds for the Four Diamonds Fund at Penn State Children's Hospital.
The student led mini-THON inspires the student body and the community to get involved and participate in monthly fundraisers. The funds help cover expenses for families with children battling childhood cancer.
Student participation is encouraged and registration is required.
Participant Information
All Solanco High School students are invited to participate in Solanco mini-THON on Friday, February 17, 2023.
Dancer should strive to stay on their feet for the full 6 hours from 6pm to midnight.
Fee and registration forms are due to Mrs. Richardson in room 110 or to Mrs. Wilson in the Main Office by January 31, 2023.
Registration fee is $20 which includes a t-shirt.
You are required to fundraise an additional $30, although you are encouraged to set a personal goal of at least $100.
Checks can be made payable to Solanco Mini-THON OR Four Diamonds.
Thank You To Our Parents And Sponsors!
The Four Diamonds mission statement is "to conquer childhood cancer by assisting children at Penn State Children's Hospital and their families through superior care, comprehensive support and innovative research."
Since its creation in 1972, the Four Diamonds has helped over 4,000 children and families and support a diverse platform of childhood cancer research at Penn State Children's Hospital. Four Diamonds covers 100% of all medical expenses related to cancer care not covered by insurance for eligible Four Diamond children.
We want everyone to know that We're Still Standing for kids with cancer!
In 2021-2022 PA and area schools raised $5, 778, 903.93 for the Four Diamonds Fund!
Contact
---
Providence Elementary School
place
137 Truce Road
New Providence, PA 17560
---
Administrative Office
place
121 South Hess St.
Quarryville, PA 17566
How We're Responding to the Coronavirus (COVID-19)
School during COVID was challenging, and we worked hard to ensure our schools were both safe and open. The link to the right accesses our Health and Safety Plan, which describes what measures we are taking regarding COVID.