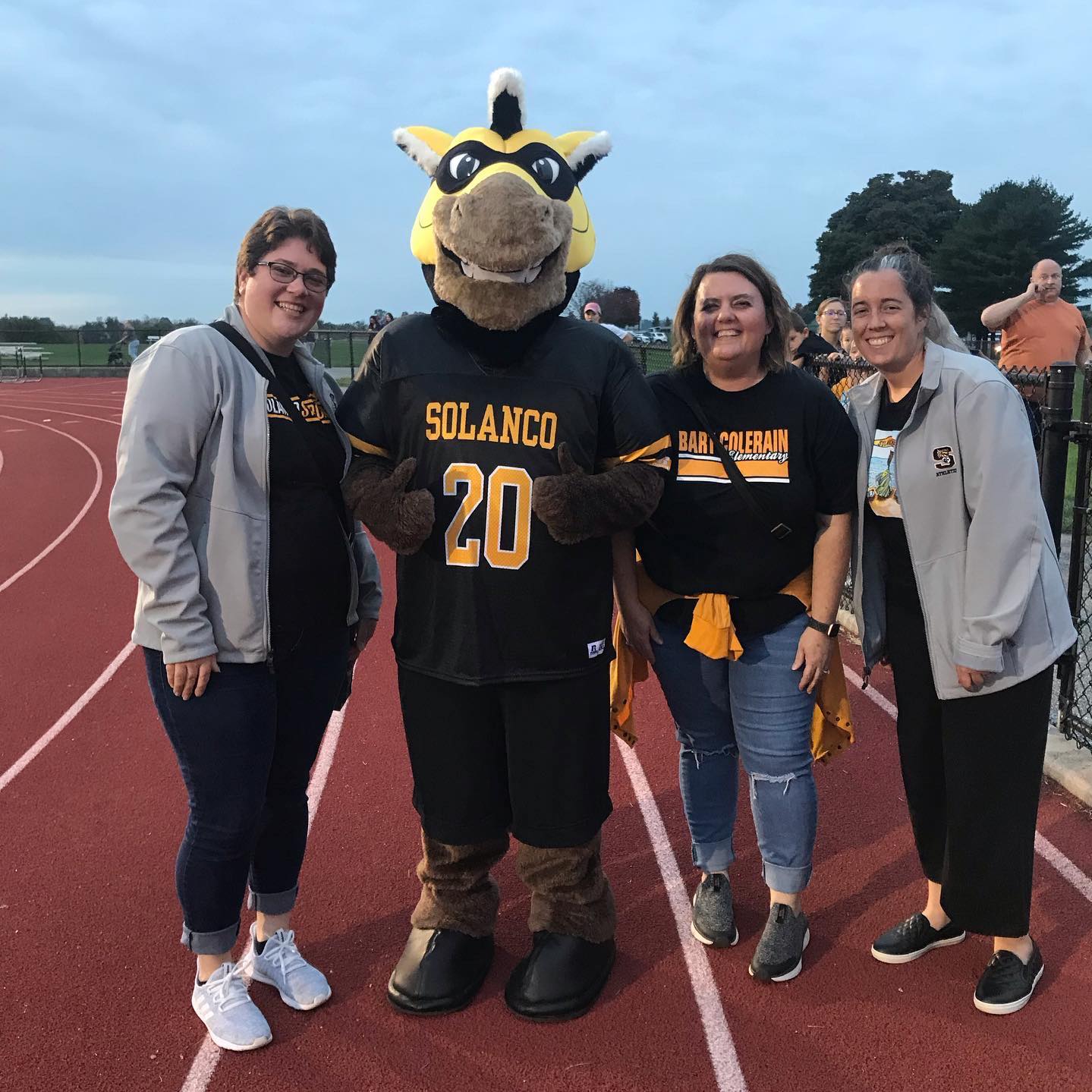 September 23, 2022
Professional Positions – Apply NOW for the 2022-2023 School Year
Long Term Substitute – Elementary School Teacher – Apply on Frontline
High School Math Teacher – Apply on Frontline
High School English Teacher – Apply on Frontline
Middle School Assistant Principal – Apply on Frontline
Long Term Substitute Middle School Physical Education Teacher – Apply on Frontline
School Psychologist – Apply on Frontline
Support Staff Positions Available Now
Building Secretary – Clermont Elementary School – Apply on Frontline
In-School-Suspension/RISE Monitor – Swift Middle School – Apply on Frontline
In-School-Suspension Monitor – Solanco High School – Apply on Frontline
Clerical Assistant, Building and Grounds Department – 29 Hrs/Week – Apply on Frontline
Library Aide for both Bart-Colerain and Providence Schools – Apply on Frontline
Grounds Workers Needed – Job Description – Apply on Frontline
Providence Elementary School Cafeteria Monitor – Apply on Frontline
Solanco High School Paraeducator – Apply on Frontline
Smith Middle School Paraeducator – Apply on Frontline
Swift Middle School Paraeducator – Apply on Frontline
Providence Elementary School Paraeducator – Apply on Frontline
Clermont Elementary School Extended Day Kindergarten Paraeducator – Apply on Frontline
Special Education Paraeducator Positions Available in all Buildings – Apply on Frontline
Title I Paraeducator Positions Available in all Buildings And an Early Learning Paraeducator – Apply on Frontline
Technology Support Specialist – Job Description – Full time position available immediately – Apply on Frontline
Boys Basketball Assistant Coaches Needed – Experience preferred – Apply on Frontline
High School Hall Monitors (2 positions available) – Apply on Frontline
Interventions Aide, Smith Middle School – Apply on Frontline
Part time Custodians – 29 hours per week/flexible hours – Apply on Frontline
Cafeteria Monitors (2 needed) – Clermont Elementary School – Apply on Frontline
Cafeteria Personnel Needed in all Buildings – Apply on Frontline
INTERNAL CANDIDATES ONLY – Full-time 2nd shift Custodian/Job Description – Apply on Frontline
Substitute Positions
Secretaries, Classroom Aides, Bus Aides, Cafeteria/Kitchen Staff and Custodians
Solanco School District is an equal opportunity education institution and will not discriminate on the basis of race, color, national origin, gender and handicap in its activities, programs or employment practices as required by Title VI, Title IX and Section 504. For information regarding civil rights or grievance procedures, contact the Office of the Assistant Superintendent (717) 786-8401 or at the Solanco Central Office at 121 South Hess Street, Quarryville, PA 17566.
Contact
---
Administrative Office
place
121 South Hess St.
Quarryville, PA 17566
How We're Responding to the Coronavirus (COVID-19)
School during COVID was challenging, and we worked hard to ensure our schools were both safe and open. The link to the right accesses our Health and Safety Plan, which describes what measures we are taking regarding COVID.